Wild weather over Sydney warns of thunderstorms, lightning, hail and heavy rain
A heavy storm hit Sydney and the coastal NSW, bringing storms, lightning, heavy rain and hail in the late afternoon.
Very dangerous storms have been detected on meteorological radar near Horsley Park, Penrith and Newcastle, the Meteorological Office (BOM) said.
The storms have already caused problems, leaving some suburbs without power and a shopping mall in western Sydney with a partially collapsed roof.
Jordan Notaro of the BOM stated that when a tornado warning was issued to western Sydney, the system appeared to have weakened.
loading
"We didn't have any tornado sightings necessarily on the ground," he said.
"We watched the giant hailstorms, and as we went into the afternoon, the forecast was that we might see another huge hailstorm pushing through the Sydney Basin as we headed into the evening."
The ceiling of at least one store inside Westfield Mt Druitt in west Sydney collapsed after the storm, NSW Fire and Rescue said.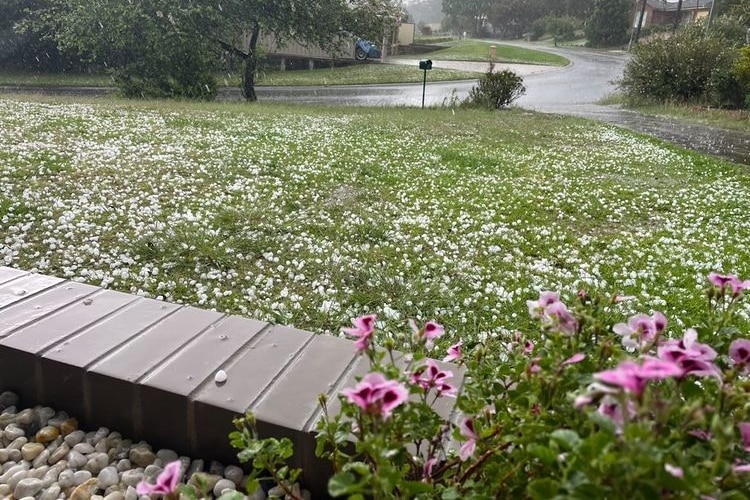 Crews are working to evaluate damage and stabilize the roof, she said in her tweet.
A video posted on social media seems to show water gushing through the roof with shoppers nearby.
ABC understands that the mall was evacuated due to fears that the leaking roof could collapse.
AUSGRID said power to several hundred homes and businesses in Georges Hall, Yagoona, Bankstown, Bass Hill, Condell Park and St Ives has been cut off.
Endeavor Energy spokesman Peter Payne said there were about 5,900 downstream customers in Sydney's suburbs, including Mount Druitt, Minchinbury, Oxley Park, Toongabbie, Seven Hills, Prospect, Quakers Hill and Pendle Hills.
"Fortunately, the storm (brought) a lot of heavy rain and hail the size of a golf ball in these areas, but no wind," he said.
"So for most people, we estimate the recovery time today around 9:30, but let's hope the crews are patrolling there now, and hopefully the damage isn't as significant as you think, and we'll be able to start rebuilding customers soon."
The bill warned that wild weather was moving south and southeast, affecting Sutherland, Fairfield and Liverpool, followed by Sydney Airport, Sydney Olympic Park and Strathfield until 16:50.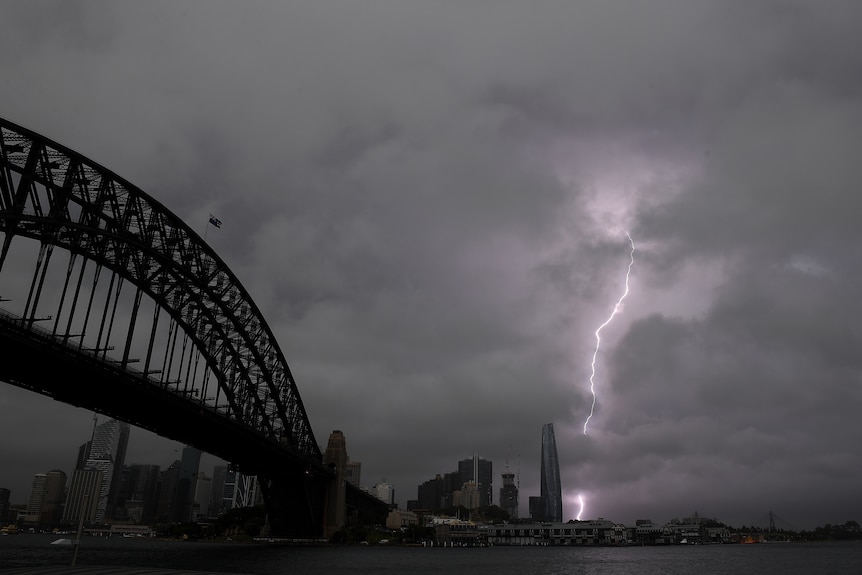 Other severe thunderstorms were detected on weather radar near Wollongong, Bulli, Upper Mangrove, Engadine, Lake Macquarie, Brooklyn and Kurrajong.
The bill of materials warned that large, perhaps giant hail were likely, damaging the wind and heavy rainfall leading to flash floods.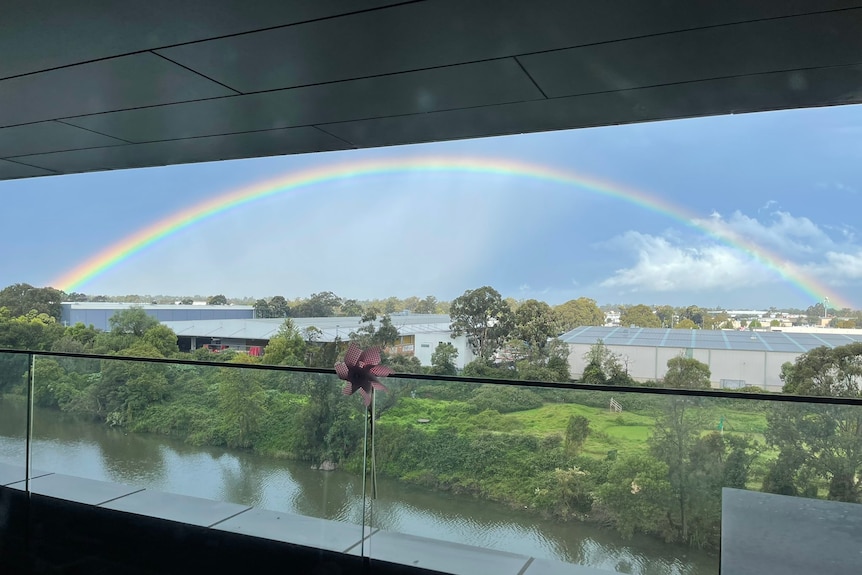 .